2 new on CW with 4W0VB and HK0NA
---
Posted:
February 4th, 2012 under
DX
,
Hamradio
,
Soundclips
.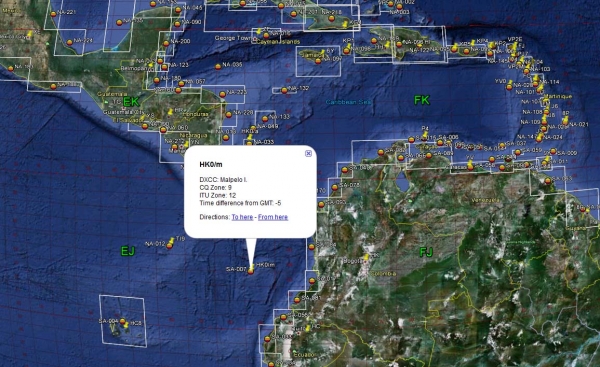 Finally got around to play some radio this year. First QSO in 2012 was
HK0NA
on 12M CW January 26st. That was a new one on CW for me followed by
4W0VB
on 30M CW. Yet another new one on CW. They don't come by too often these days with 323 on CW. Two days later on January 28th, I worked
VP6T
on 40M CW for a new one on 40M. I also managed to work
HK0NA
on 40M/30M/20M/17M/15M CW, 10M SSB and 40M RTTY.
PS5F
was worked on 10M CW from SA-088 on Saturday, February 4th. That was a new IOTA for me.
Soundclips:
---
Comments: No comment yet, you could be the first