E51NOU and K4M new on 40M, K4M new on 30M
---
Posted:
October 21st, 2009 under
DX
,
Dxpedition
,
Hamradio
,
Iota
,
Soundclips
.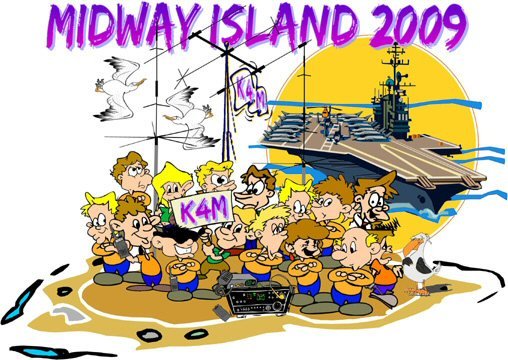 The past weekend I had some time to chase DX. On Saturday K4M was on 40M CW with a nice and strong signal. I got him after a little calling. That was #241 on 40M. A few minutes later I got him on 30M, or so I thought. I was logged as LA8TJA. An hour later, 3D2KJ was on 30M CW. He was very strong, and I got him, but had to repeat my call several times. Another LA wouldn't stop calling on top of me, even though he asked for me several times. A few hours later, K4M had an excellent signal on 30M. I quickly logged him, and this time they got my call correct. That was #252 on 30M. At around 13Z I heard E51NOU quite strong on 40M CW. I quickly worked him for #242 on 40M. I did also try H44MY on CW, but the pile-up was too big. On Monday, I noticed that 4U1UN was spotted on 30M CW. I dialed in and there he was. After a few calls, he came back with my call. Another new one on 30M (#253). This year I have worked them 4 times and all qsoes are confirmed via LoTW. I'm glad they are a bit more active now.
LA6Q was active this weekend from EU-061. I see lots of hits on my page for LA6Q. This activation was real, and QSL is via LA9VDA. I tried to call a few times on 30M, but the europeans were much stronger than me.
Soundclips:
---
Comments: No comment yet, you could be the first