CQWW RTTY 2010 report
---
Posted:
September 30th, 2010 under
Contesting
,
Hamradio
,
RTTY
.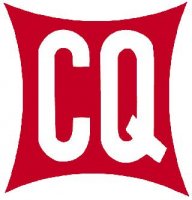 The SSB part of the Scandinavian Activity Contest was moved this year. Hopefully this will bring more activity to the SSB part of SAC. The previous years it has collided with CQWW RTTY. As I'm not a big fan of SSB contests, my choice would have been the RTTY contest, collision or not. As I have done in the past, I usually join a contest for fun and to try to work some new stuff. I didn't get to run as many hours as I had planned, but I managed to squeeze in a few hours and worked 351 qsoes. Too bad I missed the stateside openings on 40M, but I needed the sleep this weekend. I did however work several new states on RTTY. I managed to work OR, SC, VW and WY for a total of 44 states on RTTY.
As WY is one of 2 missing LoTW states, I was very lucky to work WY7SS. WY7SS uploaded the log to LoTW on Monday. That means only ND to go.
I also got 2 new RTTY DXCC's wih VP9I and SU/HA3JB. That brings my RTTY total to 202.
---
Comments: No comment yet, you could be the first