#330 worked with ZL8X
---
Posted:
November 29th, 2010 under
DX
,
Dxpedition
,
Hamradio
,
Soundclips
.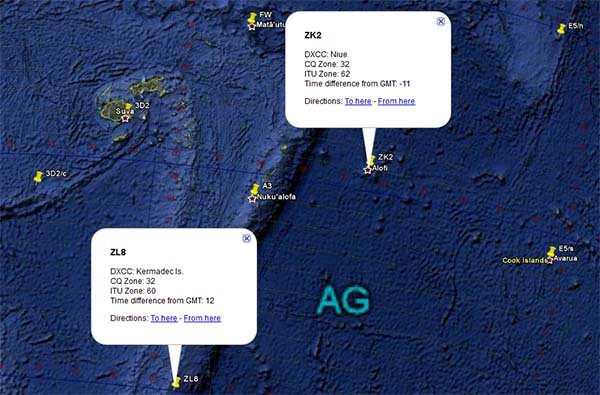 Well, time flies and little radio. Finally ZL8X got on for an all-time new one. ZL8 is Kermadec Island and to read more about the expedition, go to their excellent website.
I didn't bother to call them the first weekend. I knew the pile-ups would be huge and it would probably just be a waste of time. On Thursday last week, I had a little time before work and ZL8X was on 30M CW. After a few calls I got him in the log for an all-time new one. #330 if I count the deleted PJ's.
On Friday morning, I quickly worked ZL8X on 40M CW for a new bandcountry.
Monday morning gave me ZK2A for a new one on 30M.
Soundclips:
---
Comments: No comment yet, you could be the first