3 new iota's worked, or so I thought :)
---
Posted:
August 29th, 2012 under
DX
,
Dxpedition
,
Hamradio
,
Iota
,
Soundclips
.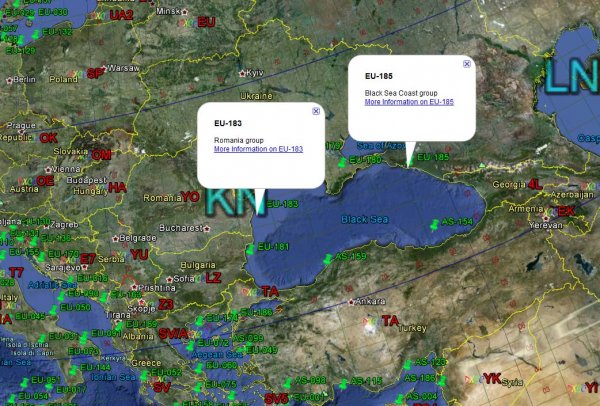 As you probably guessed by the title, I worked a few new iota's. Last weekend, I was up early and thought I'd check the cluster for anything interesting. The first one I noticed, was YP1S in EU-183. They were on 40M CW, but as I was ready to chase them, they dissappeared. The next one I checked was YW5B on 30M CW. They had a good signal and I got them after some minutes in the pile-up. The iota was SA-037. When I entered it in the log, it turned out that I had worked that island twice before and had it confirmed. So much for assuming that I don't have stuff.
Anyway, RV6LAI/p in EU-185 was the next one. This was a new one and was easy to work on 20M SSB.
I noticed KL7/K8GU in NA-039 spotted on 20M CW and off I went. The signal wasn't too bad, though not too strong either. The problem was no split, and people calling over and over again. Finally, when he wen't split, the signal started to go down. And if that wasn't enough, he went qrt some minutes later. Hopefully I'll get another shot before he goes qrt.
YP1S showed up on 15M CW, and after a few minutes in the pile-up, my second new iota was logged.
Soundclips:
---
Comments: No comment yet, you could be the first