#323 on LoTW with 7X2GK
---
Posted:
March 7th, 2014 under
Hamradio
,
LoTW
.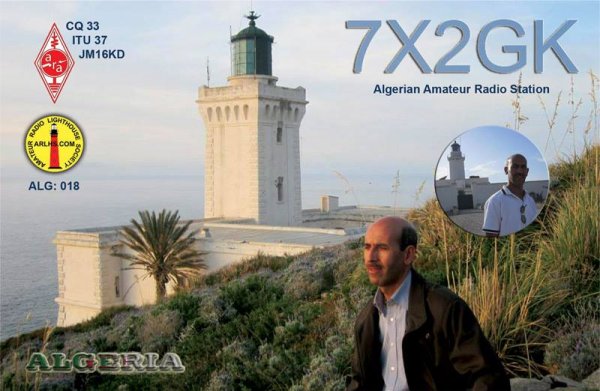 As I was checking out which countries I needed on LoTW, I was a bit surprised to see that I needed Algeria. I checked my log to see that I had only worked 21 qsoes with 7X, and the most recent one was with an iota expedition last year.
I went to HB9BZA's excellent LoTW userlist to find LoTW-users from Algeria. It dawned on my why I didn't have it confirmed. I could only find 4 stations that had their log uploaded to LoTW. One of them was 7X5JF, a station I have in the log, but way back in 1997.
I set an email-alarm for 7X5JF and 7X2GK, which did quickly lead to a qso with 7X2GK on February 28th. The following day, I got the qso confirmed on LoTW for #323 on LoTW. I found out that the manager was IK2DUW, and know from experience that he is quick to upload the logs for the stations he manage. Thank you very much for the confirmation!
---
Comments: 2
Comments