VE1PZ worked during an aurora on 6M
---
Posted:
July 8th, 2016 under
6M
,
Hamradio
,
Soundclips
.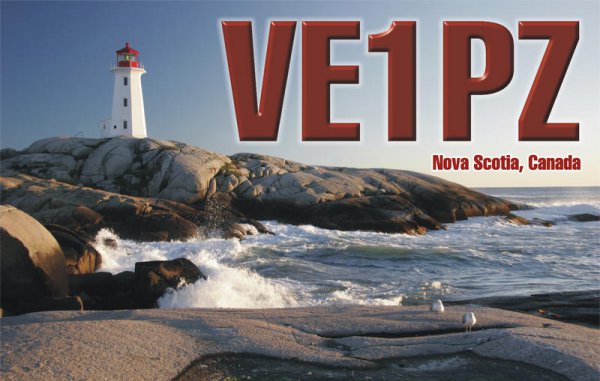 On June 5th, I noticed we had an ongoing aurora on 6M. I turned the yagi to the north and started listening on the band. I worked LA1NG in JP66 on SSB. He was very strong, and didn't have the characteristic aurora on him. Instead it was more like auroral-e. LA4IX in Tromsø called me as well, but since it wasn't my frequency, I lost him. The signals peaked at around 330 deg. This was quite unusual and the aurora was quite intense. I went to CW and started calling, and got a few calls from LA and SM. I also got a call from MM0BSM, and I turned the yagi a bit to around 300 degrees to peak his signal. When I finished with MM0BSM, I suddenly heard a VE station calling me. He had to repeat his call, and it turned out that it was VE1PZ on aurora. We quickly exchanged reports, and I called, hoping for more. Unfortunately, the opening went away after that.
VE1PZ heard me a little while after we worked, and I asked if he could record me. The recording can be heard below. VE1PZ said that the signal peaked at 350 degrees for him. They did have a good aurora at the same time. I have worked USA on aurora before, but that was way back in 2002 when we had F2. This was very fun, and openings like this is what makes 6M fun.
Soundclip:
LA8AJA 6M CW – aurora recorded by VE1PZ
---
Comments: No comment yet, you could be the first