#336 on LoTW with JG8NQJ/JD1
---
Posted:
July 23rd, 2019 under
Hamradio
,
LoTW
.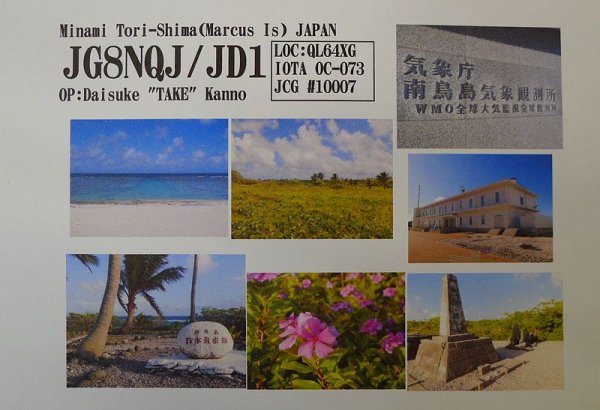 This was a confirmation I did not see coming. As I have only worked 3 contacts with stations from Minami Torishima, I thought I had to work another station from there to get it on LoTW. To my surprise, I got both my contacts with JG8NQJ/JD1 confirmed on LoTW. That means yet another DXCC confirmed on LoTW only. My total now is #336 confirmed.
As the world is becoming more and more digital, hopefully more and more people will use LoTW. There are still a quite a few expeditions and hams that will not use this system. I need 3 more (SV/A, EZ and VK0M) confirmed on LoTW to have all my DXCC's worked confirmed on LoTW.
Keep the confirmations coming!
---
Comments: No comment yet, you could be the first