Last weeks activity
---
Posted:
November 10th, 2008 under
DX
,
Hamradio
,
LoTW
.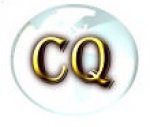 The title says it. Since I haven't been on the radio since last weekend, it's not much to tell about. The week just flies too fast. However I got the opportunity on Saturday and Sunday. On Saturday I did some qso'es on 30M. I heard K7XB calling E7 on 30M, but no luck. I decided to go ahead and make some CQ for DX. Guess who gave me a call? You guessed it, K7XB Sam in Utah. He had the typical flutter on his signal, but the singal was good. It was only my second contact with Utah on 30M. After working Sam, I worked a few other contacts with F5TO, UK9AV, YO7DO, IK5ORR and YO3AAJ. Seemed like many people on at that time, I had many callers after finishing a qso, mostly EU. I wanted to get some dx, but couldn't attract anything, so I went qrt. On Sunday I worked DF6QC Peter in iota EU-127 on 30M. An hour later J3/DL7CM was in on 40M with a good signal and was quickly worked. In the evening, XV4BM was on 40M with a great signal, but wasn't running split at the time, making it totally chaos on the frequency. Luckily he went split, and he answered me, but wrong call. He logged me as LA8AWA. I tried to call again afterwards, but the pile.up was too big. Hopefully I can catch him later. DU1BP showed up on ssb with a nice and strong signal. As usual, chaos with people not listening and calling all the time. I got him after a few calls (#212 40M).
Soundclips recorded on Sunday:
On Sunday I uploaded my log from last week to LoTW. K7XB was allready in there waiting. That was a quick confirmation! Thanks Sam.
Online logsearch was also updated today.
---
Comments: 2
Comments