When plugins do strange things
---
Posted:
April 17th, 2010 under
Homepage
.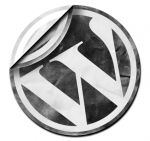 The reason I wrote this post, was that I noticed something strange a few weeks back. Suddenly the commentfield vanished. I couldn't really understand what had happened, and I have no clue for how long this had been going on. I tried to think of any changes I had done, but I couldn't remember anything.
As so many times before, I started to check the plugins and disabling a few, but nothing helped. Since I run several plugins, it takes time to disable and enable each and everyone, so I just disabled them all. The commentfield came back. My suspicions were right, it was a plugin problem. After enabling several plugins, I found the problem. It was CKEditor who was giving me the problem. It turns out that it has an option to use it for commenting. However, it didn't work for me, and the field just disappeared. After turning off that option, everything was back to normal.
This wasn't the first time I have had some strange problems. Usually it is a plugin conflicting with either other plugins or the theme itself. So if any of my readers noticed they couldn't comment, you now know why.
---
Comments: No comment yet, you could be the first