Updates, DX and quickest LoTW confirmation
---
Posted:
April 27th, 2010 under
Hamradio
,
Homepage
,
LoTW
.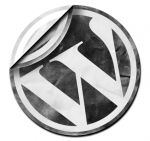 Well, lots of LoTW stuff lately and not too much radio. I did manage 3 contacts with YI9PSE right before they went QRT. I'm happy I got them logged. They will upload the log to LoTW, and that will be a new one. I haven't managed to work any of the other guys from Iraq that are LoTW users. On April 11th, I worked TA2ZAF on 30M RTTY. That was a new one on 30M RTTY and I got TA confirmed in RTTY on LoTW. I managed to work 3W6C on 30M and 40M for a new Iota (AS-185). T2A was worked on 30M for a new one on 30M (#264). Some of the other stuff I worked has been A71EM 17M CW, P29VJY, 9V1PC, UN9LU and SV5/SM8C on 30M CW. On April 19th I noticed YS1ZC spotted on 40M, and he is an LoTW user. I managed to work him and I uploaded the log before work. I noticed in the reply mail from LoTW, that YS1ZC was allready there. I think that must be my quickest confirmation so far with 11 minutes past since the contact. Now I know you can get quicker confirmations than this if you both agree to upload right after the QSO, but this was pure coincidence.
As some of you may have noticed, I did some changes to my WordPress theme. I changed the look of my menu and made it a dropdown menu instead. Now you can see that the menu items have subpages when hovering the mouse over the menu. Before this change, you had to visit the page to notice it. I also made a little change to the comment looks. I find that these changes looks much nicer now. I have given up in trying to get everything to look good and work in IE6 (Internet Explorer 6). It is such a timewasting thing to have the page compatible with an old browser like that. The page should work ok in all modern browsers.
---
Comments: No comment yet, you could be the first