#126 on 6M with 4J9M and other 6M DX
---
Posted:
June 13th, 2010 under
6M
,
DX
,
Hamradio
,
Soundclips
.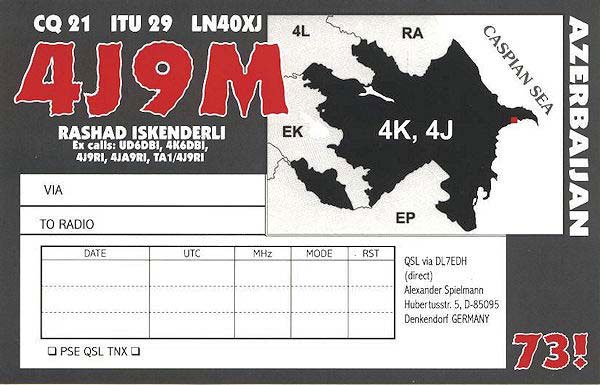 Ok, so I'm catching up on heard an worked here. E4X was worked on 6 bands with 30/20/17/15/12/6M qso'es.
On June 4th, I got TK4LS and EY8MM on 12M. Both of them confirmed quickly on LoTW. Now I'm at 90 on 12M LoTW. 100 confirmed seems close.
On June 5th, I worked 4L5O on 6M CW. UT7NT in KN49 gave me a new grid on 6M. 5B4AIF was worked on 6M SSB with a nice signal.
On June 6th, I worked A92IO, 4Z5LA, EA8BWL and several stations from Ukraine on 6M.
On June 7th, 6M was open to the east with very strong signals from the tv-transmittes on 49MHz. Not much interesting was heard, but the band suddenly opened to the northwest and I worked N1BUG, W1JJ And K1TOL. I turned east again and finally got ES4SA in KO49 for a new grid. Then suddenly 4J9M was on and I got him for a new one on 6M. That was #126 on 6M. The tv-qrm continued for a long time giving me S9 with inband qrm. A few hours later I suddenly noticed a N0KE spot. I tuned down and heard a strong station. I thought this couldn't be him, but it was and he was worked easily. That was a new state and grid on 6M. N0KE is in DM69 which is in Colorado. No more US stations was worked here. WP2B was in several times and I worked him on CW. I worked him last year on SSB. GM0KZG/MM from IP70 was worked for a new grid. VE2XK was suddenly in from FN07. He was worked for a new grid. This was his first opening to Norway, and he worked LA7HJA first, then me a few minutes later. KP4EIT was worked as the last contact that day.
Soundclips:
---
Comments: 4
Comments