3 new on RTTY with 9M6, HS and VQ9
---
Posted:
August 25th, 2010 under
Contesting
,
DX
,
Hamradio
,
RTTY
.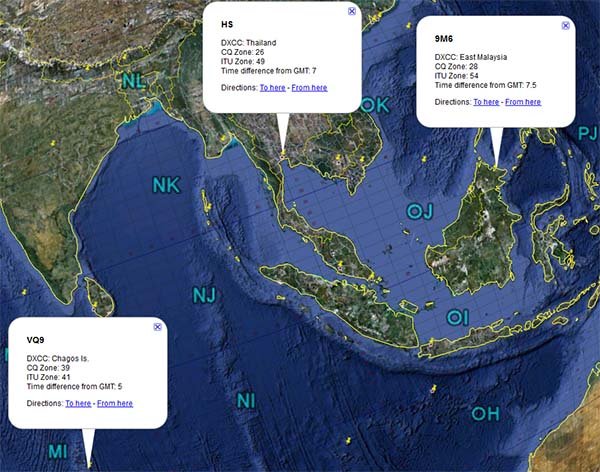 I noticed this weekend that it was time for the SARTG RTTY contest. I thought I would listen in a little bit to look for some new RTTY DXCC's. On Sunday, I set up N1MM Logger and started listening. 9M6XRO was spotted on 15M. John uses LoTW and I still need a few to get 100 on LoTW RTTY. I called him and after a few minutes, I managed to work him for #197 on RTTY and #226 on 15M. E21YDP followed shortly on 15M for #198 on RTTY. The last new one on RTTY was VQ9LA on 15M RTTY about an hour later. I started calling a bit myself and managed to work about 170 contacts. I got the best run on 20M, and had callers for a couple of hours before I quit. I had several JA stations calling in, and also several USA stations. 9M6XRO and E21YDP called in on 20M for our second band. Among other nice ones were calls from HL, W7 and VE7, and finally I managed 4 new states with DE, KY, VT and WA.
I uploaded the log to LoTW on Sunday evening, and I have gotten plenty of confirmations. I'm just 2 away from LoTW RTTY DXCC. I guess those will come quickly, since I know I worked LoTW users that haven't uploaded the log yet.
---
Comments: No comment yet, you could be the first