9Q, VK9N, A9 and GI worked for new bandpoints
---
Posted:
December 19th, 2010 under
DX
,
Hamradio
,
RTTY
,
Soundclips
.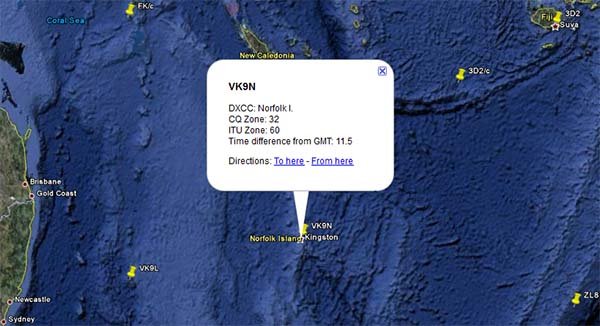 A few expeditions came on the air after the excellent ZL8X show. 9Q and VK9N are two that has been very active since they came on. I only have a few stations worked from either location. On December 11th I worked 9Q50ON on 40M RTTY (New 40M and RTTY), 30M RTTY (New 30M) and 30M CW. I also worked VK9NN on 40M CW (new 40M) and 30M CW 4 minutes later. I worked OA4TT on 17M CW. A92IO was worked on 15M CW (new 15M). Thanks to both the 9Q and the VK9N team for their expeditions.
Sometimes you also seems to miss an "easy" one on different bands. GI is one of those I've been missing on 30M. On December 12th MI0SRR David was spotted on 30M CW. I gave him a call and got him for a new one on 30M.
Soundclips:
QSLinfo:
ZD9T qsl via DJ2EH
9Q50ON qsl via ON4BR, LoTW
VK9NN qsl via PA3LEO, LoTW, oqrs
A92IO qsl via EI3IO, LoTW
---
Comments: No comment yet, you could be the first