6M aurora April 6th
---
Posted:
April 7th, 2011 under
6M
,
Hamradio
.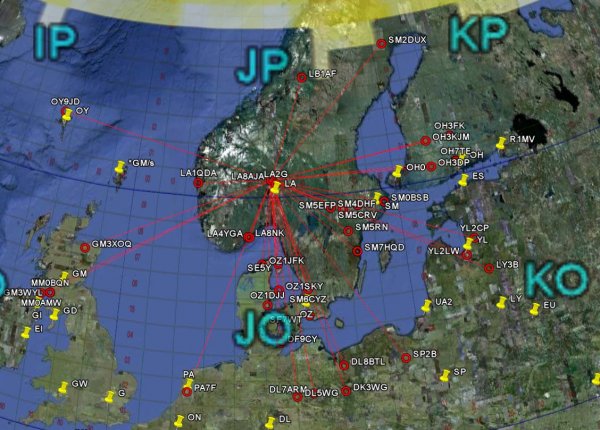 When I got home yesterday, I turned on the radio. 5M2TT was on 10M with a good signal. Since I need EL on 10M, I started calling. I couldn't get through, but I did check the pile-up and heard several stations on aurora. I checked the cluster on 6M and I noticed that several people were spotted on aurora. I also did see two new grids active with LA4VGA in JP43 and LB1AF in JP64.
LB1AF in JP64 was worked on SSB aurora for a new grid. After our contact, I went to CW and started calling. One station after another went into my log and 2 hours later I had worked 42 stations in LA, PA, OH, SM, OZ, OY, YL, LY, SP, DL and GM. 16 of the stations I worked, were new stations to me and that's always nice. I didn't get JP43, so I hope he'll be around in another aurora.
As a sidenote, I worked SV2ASP/A on 12M RTTY before I went to 6M. That was a new one on 12M and RTTY.
---
Comments: 2
Comments