5 new squares on 6M
---
Posted:
June 4th, 2012 under
6M
,
Hamradio
,
Soundclips
.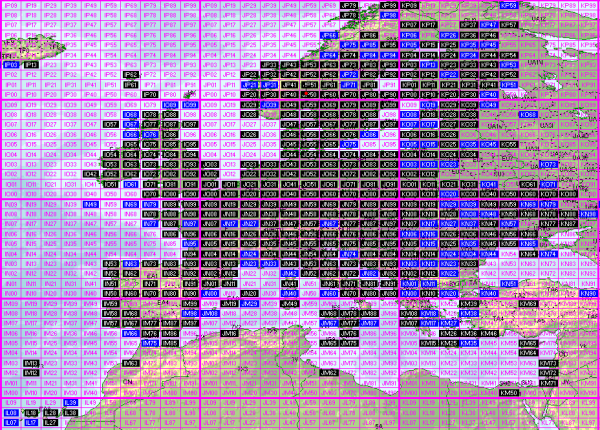 Over a month has gone since I wrote my last post. Life has been busy and I haven't had too much to write about. Anyway, here are some of the stuff I've worked.
Yemen was active in early May, but it wasn't a needed one. I did work 7O1YGF many years ago, so I didn't bother spending too much time chasing them. I worked 7O6T on 30/20/17/12 CW and 12 SSB. 20 and 30 were new bandcountries.
W3STX/KH0 and PY0FM was worked on 12M CW on May 6th.
6O0CW was worked on 30M CW on May 11th for a new one on 30M.
JW7XM was worked on 20M SSB on May 13th.
TK/PA3ALK was worked on 6M CW on May 20th. He was working from JN42, and it was a new square for me.
May 28th I worked several contacts on 6M. UW2ZM in KN57 was worked for a new square. UT4NJ in KN48 was also worked for a new square. E40VB was worked on 6M CW that day as well.
On May 29th 6M was in pretty good shape. EA8/G8BCG was worked from IL39 for yet another new square. In the evening, the band opened for some nice DX. I worked PV8ADI on 6M CW and FM5WD on 6M SSB. I did hear KP4 and 9Y too, but I didn't bother since I've worked them before.
June 1st I worked LA6Q from JO39 for my last new square so far on 6M this season. They were easily worked on tropo.
Soundclips:
---
Comments: 2
Comments