V73NS #302 on LoTW
---
Posted:
April 24th, 2012 under
DX
,
Hamradio
,
LoTW
,
Soundclips
.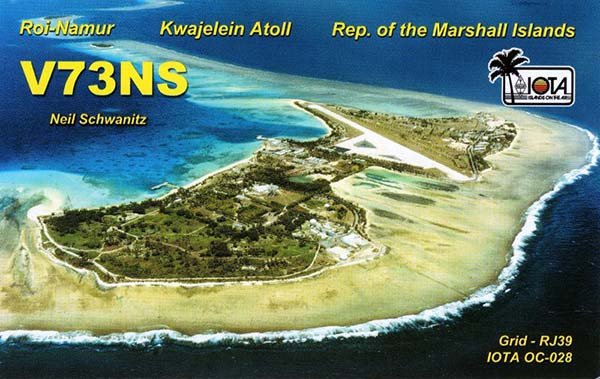 The other day I got a confirmation I didn't really expect, so it was a pleasant surprise. V73NS uploaded his log to LoTW and gave me #302 on LoTW. I have only 3 different stations from V7, so it's quite rare for me.
Only a few contacts worked here since last time.
April 14th I worked EJ0PL on 40M SSB from EU103. That was a new iota for me and the log has been uploaded to LoTW.
April 18th gave me a new one on CW with 3D2R on 20M CW. I missed the expedition last year, so it was nice to catch this one. This one is also quite rare for me, and the last one from Rotuma was back in 1998.
On April 21st, I worked TM1F on 40M SSB from EU095. That was a new iota as well.
On April 22nd I worked 9M0L on 40M CW. They had a nice pile-up, but I managed to work them quite easy.
Soundclips:
---
Comments: No comment yet, you could be the first