#306 on LoTW with HH2B
---
Posted:
October 7th, 2012 under
DX
,
Hamradio
,
LoTW
,
Soundclips
.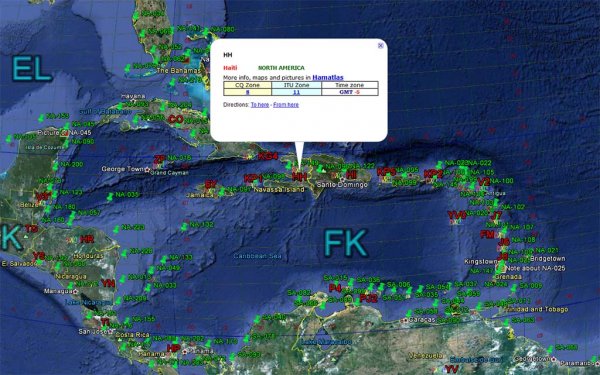 A week ago, I got HH2B confirmed on LoTW. That is only 1 out of 5 qsoes I have with HH. Last qso was in 2011. That brings my LoTW total to #306.
Only a handful of contacts since last time. I worked Z60K (Kosovo) on 30M CW September 20th. I also thought I worked them on 20M CW, but too many pirates were abusing that call.
LA6Q was worked from JP62BB on 6M SSB on September 21st. LA5UKA and LA9VDA was on a weekend trip.
Harald JW7XM came in with a strong signal on 12M SSB on September 29th. 5H1HS/3 was worked on 20M CW later that day.
I managed to work the 3D2C Conway Reef expedition twice with a qso on 30M CW and on 40M CW. Both were new bandcountries.
5U6E was worked for a new one on 30M CW on October 6th. TT8TT was worked on 10M CW for a new one on that band. 7Z7AB AS-190 was worked on 12M SSB for a new iota. And the last qso that day was SV9/DF8DX/P EU-187 on 20M CW for my second new iota that day.
Soundclips:
---
Comments: No comment yet, you could be the first