First DX report in 2013
---
Posted:
March 3rd, 2013 under
Hamradio
,
Soundclips
.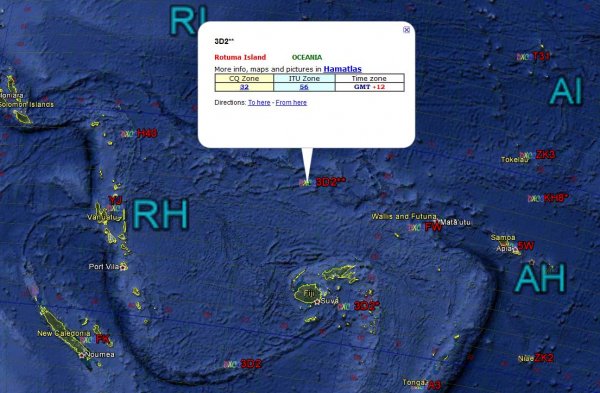 Oh boy, when I look back at all the "recent" posts here, I see they are all LoTW. Yes, I'm an eager LoTW user and I do appreciate confirmations there, and I like to report about the new ones I'm getting. Ok, enough of that, here is a long overdue DX report from me.
It had to be the prospect of a new one on LoTW for me to make my first contact this year. Besides, I don't think I missed much during January since I didn't work anything at all that month.
N7OU and W7YAQ was active from Rotuma in February and I was able to work them both. I worked 3D2RO (N7OU) on 40M and 30M CW on February 09th. Both were new on those bands. On February 10th, I worked 3D2RO on 20M CW and 3D2RX (W7YAQ) on 30M CW. I also worked FK8DD/M on 30M CW with a good signal. Listen to the soundclips below.
Soundclips:
---
Comments: No comment yet, you could be the first