Second DX report in 2013
---
Posted:
March 10th, 2013 under
DX
,
Hamradio
,
Iota
,
Soundclips
.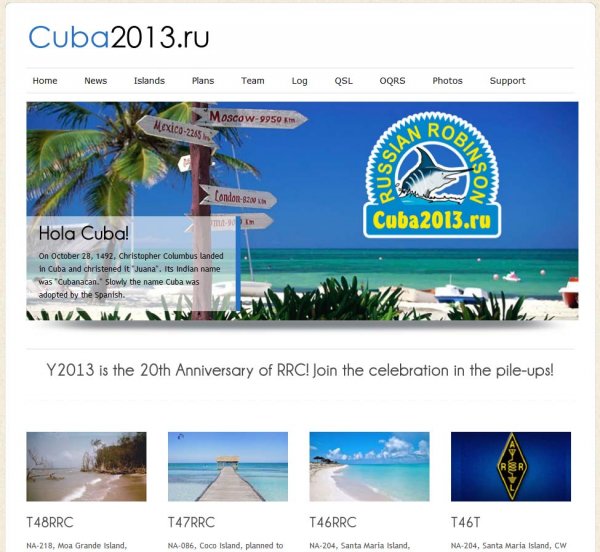 Here is my second DX report this year. This one is also from February.
On February 15th, I worked 6W/HA0NAR on 15M CW. A few hours later, I managed a new IOTA with T47RRC on 17M CW from IOTA NA-086. T47RRC is one of the calls used by the Russian Robinson Club and they are celebrating their 20th year anniversary. Take a look at their webpage here. 5X8C and T47RRC was worked on 30M CW for the last qsoes that day.
February 16th was another good DX day. I started out working V63ZM on 17M CW, 30M CW and 40M. 17M and 40M were new bandcountries. 5X8C was worked on 17M and 12M CW and 30M RTTY. TZ6BB was worked on 12M and 30M CW, 30M was a new one. 9U4U was worked on 30M CW.
February 17th gave me T46RRC on 20M SSB from IOTA NA-204. This was yet another new IOTA. 9U4U was worked on 17M CW and was a new one on 17M since 9U5CW never got approved.
February 18th gave me T46RRC and 9U4U on 40M CW. 9U was new on 40M.
February 26th gave me H44KW on 30M CW for a new one on 30M.
February 27th gave me XT2TT on 30M CW.
March 2nd gave me XT2TT on 15M CW for a new one on 15M.
Lot's of soundclips below for your enjoyment!
Soundclips:
---
Comments: 2
Comments