3 new ones on 6M and several new iota's
---
Posted:
June 8th, 2013 under
6M
,
DX
,
Hamradio
,
Iota
,
Soundclips
.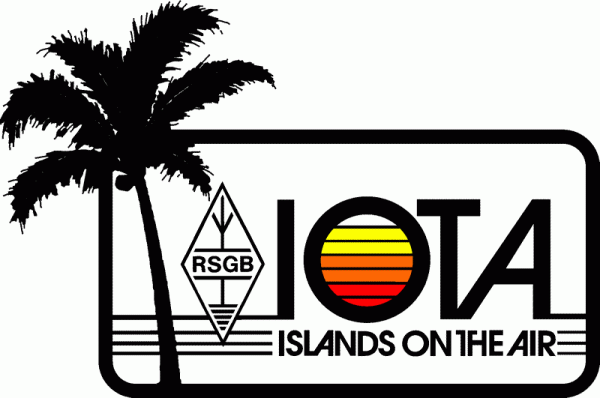 Here is a DX report from the last few month. The 6M season has finally begun again and I have managed to work a few new ones there.
On April 26th I worked 5H1DX on 12M and 15M CW from iota AF063. This was a new iota for me.
On April 28th I worked TR0A/P on 15M CW from AF089. That was yet another new iota. Later that day I worked 5U9AMO on 15M CW and VP2MRV on 17M CW. Both were new bandcountries.
On April 29th I worked DU1/R6AF/P on 20M CW from OC090 for a new iota.
On May 1st I worked TS8TI on 17M SSB from AF083 for a new iota.
On May 2nd I worked 9M2SE on 20M CW from AS073 for a new iota.
On May 3rd I worked SF3HF on 40M CW from EU087 for a new iota.
On May 4th I worked JA6TBE/4 on 17M CW from AS041 and JS6RRR on 17M CW from AS079. Both were new iota's.
On May 5th I managed to work TS8TI on 6M SSB for a new one on that band
On May 9th I worked RP68KT/P on 20M SSB from EU133 for a new iota.
On May 12th I worked D2EB on 6M CW for a new one on that band. The signal was fluttery so it was sporadic-e combined with tep propagation.
On May 19th I worked YI1RZ on 6M CW for my third new one this sporadic-e season.
On June 5th I worked TM0BIG on 20M SSB from EU107 for a new iota. I also managed to get H44AJ on 17M CW from OC285 for my second new iota that day.
On June 6th I finally managed to work Bo OZ1DJJ from Greenland. OX3LX was logged at 2124z on 6M CW.
On June 8th I worked HL1VAU/4 on 20M CW from AS085, EG3INT/7 on 20M SSB from EU152 and YE3I on 15M SSB from OC237 for 3 new iota's.
I have now passed 400 iota's worked. A few weeks back I went through all my qslcards and found several "new" iota's. Somehow I managed to not enter them in the log when I got the card.
Soundclips:
---
Comments: No comment yet, you could be the first