DX update and iota-chasing
---
Posted:
August 6th, 2013 under
6M
,
Hamradio
,
Iota
,
Soundclips
.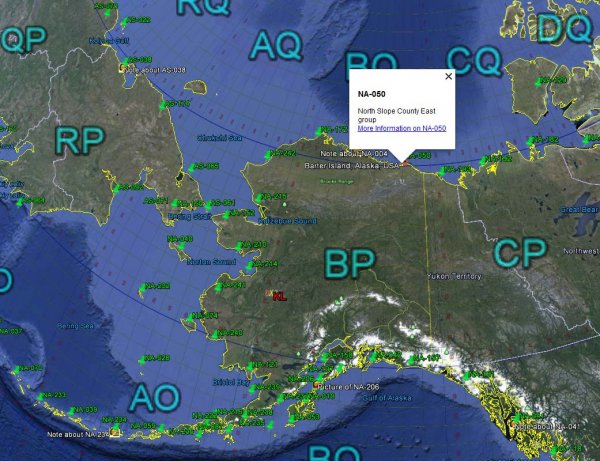 Time flies, as always. After my last post I've barely worked 6M. The band has been open, but not much of interest around. Instead I turned my attention over to the HF bands again. To be more precise, I've chased island activations.
The "big" chase started July 20th. I worked R6AF/P from EU-185 on 15M CW. It was not a new island, but I didn't have it confirmed. I did however work a new iota with 5B4MF/P in AS-120 on 17M CW.
In the morning of July 21st I got KL7RRC on 20M SSB from NA-059. In the evening I managed to work BY4IB/4 on 15M CW and then on 20M CW a few hours later. The island was AS-146 and was the second new iota worked that day.
In the evening of July 22nd, I got DS4DRE/4 from AS-060 on 17M CW for a new iota.
July 24th I worked R20RRC/0 on 20M CW from AS-062 for a new iota.
On July 26th, the day before the iota-contest, there was a lot of activity and a good chance to get several new islands.
On 20M CW I worked the following new iota's: CT1ELP/P EU-040, BY7RA/7 AS-139, BG2AUE/2 AS-158, KI1U/VE9 NA-014, PQ5M SA-027 and WB8YJF/4 NA-067.
On 40M CW I worked the following new iota's: ID8/IQ8CS EU-144, CQ9D from AF-046.
And I also gave a shout to JW9JKA on 40M SSB. Svein is currently working from Bear Island EU-027.
On July 27th the following new iota's was worked: IJ7T 20M SSB EU-073, IP1T 20M SSB EU-083, AG2J 20M CW NA-111, KS4S 20M CW NA-112, CR5CW 20M SSB EU-145, 9M2FB 20M CW AS-074, K8GU/3 20M CW NA-140, SM5CKV/P 40M CW EU-177, JA6LCJ 20M CW AS-012, PR5D 40M CW SA-047.
On July 28th, IF9/IT9BXR was worked on 20M CW from EU-054 for a new iota. UT2II/P was worked on 15M SSB from EU-182 for a new iota.
On July 31st I worked K6VVA/KL7 from NA-050 on 20M CW for a new iota.
On August 1st I worked OZ1IVA/P from EU-088 on 40M CW for a new iota.
On August 5th I worked TK13RNB/P from EU-104 on 20M CW for a new iota.
When I sum it up, I managed to work 28 new iota's in less than a month. My iota count is now at 434. I worked 37 contacts in the iota contest and submitted in a checklog.
On LoTW I've gotten 3 more confirmations on 6M with LZ2DF, PJ4NX and 1A0C. That means I'm at 98 and need 2 more for LoTW 6M DXCC.
Soundclips:
---
Comments: No comment yet, you could be the first