Iota and DX report from September
---
Posted:
October 1st, 2014 under
DX
,
Hamradio
,
Soundclips
.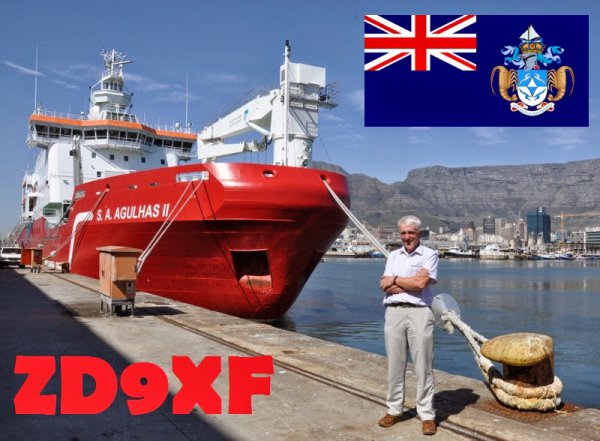 As we head into the fall season, conditions are picking up. And there are several expeditions active. September has been quite a good month when it comes to radio. Here is my report.
On September 9th, YB4IR/8 was worked on 30M CW from OC-222 for a new iota.
On September 14th, I worked LA/DM3ZF on 40M CW from EU-056. I activated this iota back in 2005, but this was the first time I worked it myself.
On September 15th, I worked VK6ISL on 30M CW from OC-294 for a new iota.
On September 17th, I worked P29NI on 17M CW from OC-258 for a new iota. I tried to work BO0D on 30M CW from AS-113, but I didn't have the luck with me at that time. First time I got an answer, a LID started tuning. The second time I got answered, my pc froze, and the third time I thought he logged me, but I am not in the log. Oh well, I can't get them all. VK6ISL was worked on 20M SSB.
On September 18th, I worked ZD9XF on 12M CW. Nigel G3TXF is travelling again. Great work as always! VK9NT was worked on 12M CW. P29NI was worked on 15M CW. VK6ISL was worked on 12M SSB and 20M CW. TY1AA was worked on 12M/17M SSB and 10M CW.
On September 19th, I worked  TY1AA on 12M CW and 15M SSB. P29NI was worked on 30M. VK6ISL was worked on 15M SSB.
On September 20th, I worked YW5RYL on 40M SSB from SA-035 for a new iota. EG2INT was worked on 15M CW from EU-134. I also participated in the SAC CW contest this weekend. I posted a report in my last post.
On September 21st, I worked P29VCX on 17M CW from OC-115 for a new iota. ZD9XF was worked on 17M CW for a new one on 17m.
On September 24th, I worked PZ5AA on 80M CW. He was quite strang and he was easy to work with my low dipole. ZD9XF was worked a few minutes later. Nigel was surprisingly easy to work. My dipole is only about 8M high in the feedpoint. Both were new on 80M. TY1AA was worked on 20M CW for a new one on 20M.
On September 26th, I worked PJ5/OL8R on 30M CW for a new one on 30M. P29NI was worked on 15M CW from OC-240 for a new iota. In the afternoon, I noticed that VK9AN was spotted on 80M CW. I tuned in just for fun, and to my surprise, I heard him quite good. While I was making a recording, I was calling at the same time. Suddenly he came back with my call. Another new one worked on 80M.
On September 27th, I woke up early. I checked the cluster for anything interesting. PJ5/OL8R was on 80M CW and he had a good signal here. He came back to my call, and a new one was logged on 80M. He didn't have a big pile-up this morning. I guess people either were sleeping, or more occupied with 8R1AE a few KHz up the band. ZD9XF was on 40M CW, and after a little while in the pile-up, I managed to work him for a new one on 40M. I went back to 80M to have a go at 8R1AE. After a few minutes, I got lucky and logged him for my second new one on 80M. HC2AO was also calling with few takers. I got him logged after a few calls. The qso showed up on LoTW a few hours later.
On September 29th, conditions were quite good. The SFI was 181, and that helped the higher bands too. ZD9XF was on 10M with a HUGE pile-up. I tried for a while, but I could not make it. PJ5/OL8R was also on, but I could not break the pile-up. One pile-up I could break, was YB8RW/p on 20M SSB. He was operating from OC-213 and gave me a new iota. C21GC was on 30M CW with quite a nice signal. However, the european zoo was on the frequency. EAHSYL was also cq'ing on the frequency. This kind of behaviour is not good for our hobby. I almost turned off the radio. Luckily, C2 was a bit stronger than EAHSYL. Thanks to the jamming, the pile-up was not big. I got an answer after a few tries, and I think he got my call correct. A few hours later, he was still going on 30M, this time with a bigger pile-up. I duped him, just to be sure. My last C2 was back in 2005 on 20M CW. Sorry about the dupe. C2 was of course a new one on 30M for me.
Soundclips:
---
Comments: No comment yet, you could be the first