K1N Navassa worked for #335
---
Posted:
February 22nd, 2015 under
DX
,
Dxpedition
,
Hamradio
,
Soundclips
.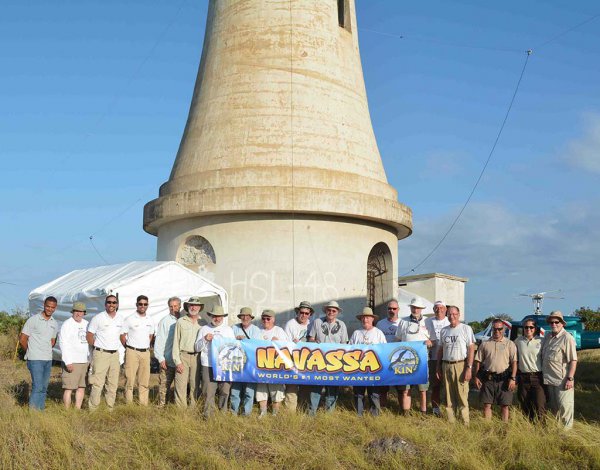 Finally an all-time new one on the air. They are rare these days for me. I only need 9 total to have worked them all. Navassa K1N started the operation on February 1st. I heard them on 40M very early Monday morning with quite a nice signal. I did not bother to call them, as the pile-up was quite big. During the week, I have heard them on several bands, but the pile-up's has just been way to big for me. On February 5th, I was up quite early, and they were on 40M CW with a great signal. The pile-up was big, but as they had quite a nice and strong signal, I went for it. I found the listening frequency several times, but I didn't have a strong enough signal to get myself heard over the pile-up. After maybe 45minutes or so in the pile-up, the operator came back with LA? I sent my call again, and #335 was in the log. Hopefully I can get them on a few others bands and modes before they leave.
Here is a short DX report since my last post.
On December 29th, I worked YB4IR/8 on 20M CW from OC-224 for a new iota.
On January 10th, I worked C98RF on 30M CW from AF-061 for a new iota. That was also my first qso in 2015.
On January 24th, I worked EP6T on 12M SSB from AS-166 for a new iota.
On January 27th, I worked HH5/KC0W on 40M CW for a new one on 40M.
On February 2nd, I worked HH5/KC0W on 80M CW for a new one on 80m.
On February 8th, I worked K1N on 20M CW. He had a very smal pile-up at this time. OX3LX Bo showed up on 15M CW from NA-220. I logged him for a new iota. A few hours later I got K1N on 12M CW.
Soundclips:
---
Comments: No comment yet, you could be the first