#325 on LoTW with #3G0ZC
---
Posted:
March 22nd, 2015 under
LoTW
,
Soundclips
.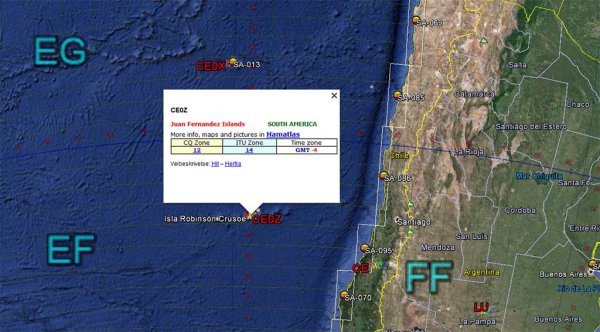 I didn't bother to work the XR0ZR expedition back in 2013. I had Juan Fernandez worked on several slots. What I didn't know at the time, was that I needed CE0Z on LoTW. I found out that fact after the expedition. That has been nagging me since.
Thankfully another expedition came up. I managed to work 3G0ZC on 10M CW on February 28th. The signal was quite good, but so was the pile-up. After a while, I managed to get them in the log.
The log was uploaded to LoTW on March 11th. That was #325 on LoTW. Thank you very much for the expedition and the confirmation.
I made a soundclip on 30M one early morning. I didn't manage to work them there, even though they had a good signal. Suddenly they just disappeared twice. Luckily I have the confirmation on 30M from a past expedition.
Soundclip:
---
Comments: No comment yet, you could be the first