Big 6M opening to North America on 6M
---
Posted:
July 29th, 2016 under
6M
,
DX
,
Hamradio
.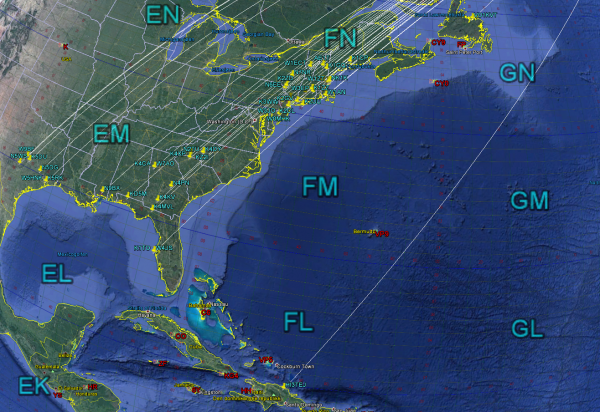 On June 13th, I noticed on ON4KST that Europe was running North-America on 6M. I turned the yagi and started listening. To my surprise, I could hear several stations. I heard several stations on CW and SSB. I gave a few stations a call on SSB. Among them was VO1KVT in GN29. That was a new square for me. I very rarely hear VO1 here, so that was quite fun.
I went to CW and started calling. It wasn't long until I got my first answer. After that, the callers continued for quite a while. I also got several new gridsquares, but no new states. I ended up with 53 contacts in CT, FL, GA, MA, ME, MS, NC, NH, NJ, NY, PA, SC and TX. While working USA, HI3TEJ called in. That is the only station I've worked from the Caribbean this year.
This was one of my best openings to North-America. Very often, the openings start very late in the evening for me, but this opening started around 14z. I could probably have worked many more stations, but I spent a lot of time listening around for new states as well.
If you look at the picture, the path and most of the calls worked, can be seen.
---
Comments: No comment yet, you could be the first