Makrothen RTTY Contest and a DX report
---
Posted:
October 12th, 2010 under
Contesting
,
DX
,
Hamradio
,
RTTY
.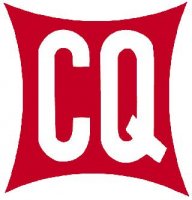 I noticed there were several contests this weekend. Among them were SAC SSB, but as I wrote before, I'm not very fond of SSB contests. Makrothen RTTY contest was also on, so I decided to set up and run a few contacts. This contest was run in periods and the exchange was only your digit locator square. The points were calculated from the distance to the other station worked. Totally I worked 177 qsoes in this one. Only thing new was Z2/AC7GP who called me on 15M for #204 on RTTY.
On Friday, I worked TO7ZG in St. Barthelemy on 30M RTTY. That was both a new on 30M (#267) and RTTY (#203). I also worked DT8A South-Shetland on 30M CW. It was nothing new, but it is a semi-rare dx. Last time I worked South-Shetland was back in 2000.
On Saturday, I managed to work J28AA on 15M CW (#228 15M). LA6Q in EU061 was worked on 17M CW.
Sunday morning was time for the new PJ-stations. I managed to work PJ4D and PJ6A on 40M CW. I tried several of the others, but I couldn't get through to them. VQ9LA was worked on 12M CW with a good signal. OX3XR was worked on 15M CW for a new one on 15M (#229).
PJ7E was worked on 17M CW on Monday. I did try PJ2T on 15M CW and PJ5/K1XM on 12M CW, but I could not break the pile-up.
LoTW and the logsearch has been updated with the latest qsoes.
---
Comments: No comment yet, you could be the first