Chasing DX on 10M and 12M
---
Posted:
October 29th, 2010 under
DX
,
Hamradio
,
Soundclips
.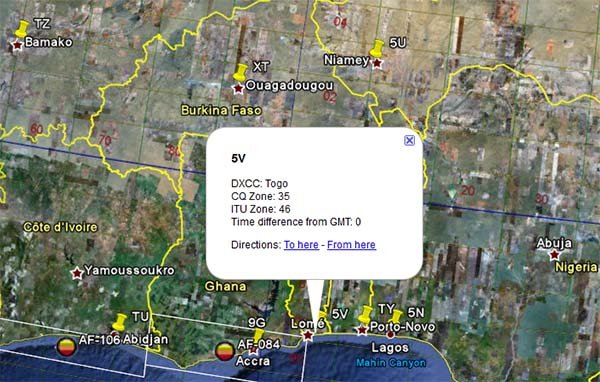 Last week started out with 5V7TT on 40M and 20M CW on Wednesday 20th. Both were new bandcountries.
Thursday gave me XX9TLX on 30M RTTY for a new on RTTY.
Saturday gave me 7Q7BP, Z21BB, 5V7TT and 4S7NE on 10M. 4S7 was new on 10M. A25SL was worked on 12M and 15M CW, and was a new one on 15M. A71CM was worked on 12M CW for a new on 12M. 5V7TT was worked on 15M for my 6th band.
On Sunday I worked Jay VY0JA on 30M for a second band.
Conditions seemed quite good on 10M and 12M and hopefully there are more to come. CQWW SSB is coming up this weekend, so I'll have a listen and see if anything interesting shows up.
Soundclips:
---
Comments: No comment yet, you could be the first