ZS8C worked for #334 (#331 current)
---
Posted:
November 24th, 2013 under
DX
,
Hamradio
,
Soundclips
.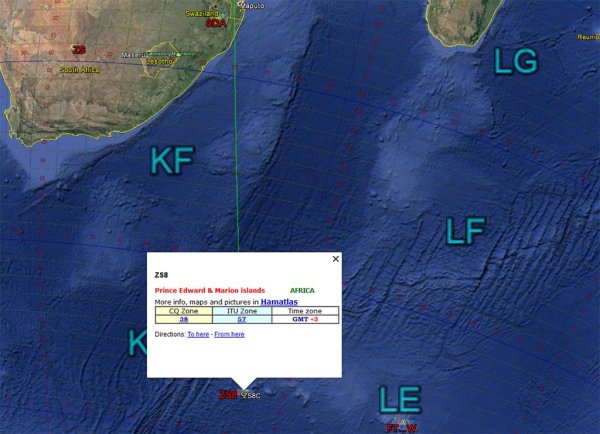 This was one I was sure I would not work from home due to me only having a vertical antenna and those active from Marion Island only having 100W and simple antennas.
During CQWW SSB I know several LA-stations managed to work ZS8 on 10M SSB. I didn't hear anything at that time. And I have not heard ZS8 since.
Yesterday I noticed ZS8C was on 10M and several LA-stations got him. I found out about this a few hours later, so I thought it was too late for me. Suddenly the signal started to come up. I just had to give it a shot and after a few minutes, he was suddenly asking for an LA8-station. ZS8C was finally in my log for #334. Only 9 left to work. Last time I got a new one was back in 2011, so they are very rare. Listen to the signal and qso below. Thank you very much for being active Carson!
Soundclip:
---
Comments: No comment yet, you could be the first