2 new worked on 6M with CE3SX and TJ3SN
---
Posted:
June 10th, 2015 under
6M
,
EME
,
Soundclips
.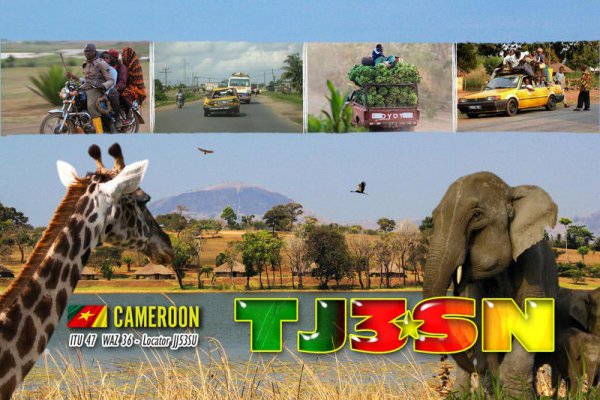 The season is here again. By that I mean the 6M sporadic-e season. My first 6M qso this year was made on May 14th. We were lucky to catch some sporadic-e linked to tep into southern Africa. I worked Bernie, ZS4TX/6 with a good signal. That was a new square on 6M. A few hours later, we got a link down to South America. The first qso was with PY1RO, and just a few minutes later I managed to work CE3SX for a new one on 6M and an LA-CE first on 6M. The contact with CE is also my ODX with a bit over 12700km when not counting EME. It was also a new field, grid and zone too.
On May 15th, we got another link down to South America. I worked PY2VA and PY1WS on 6M.
On May 16th, I worked GS3PYE/p from IO76 on JT6M. A few hours later I was surprised to hear TJ3SN on 6M CW. After some qsb and several calls, I managed to work him for my second new one on 6M this season. It was also an LA-TJ first on 6M. IS0AFM and SV2JAO were worked on 6M CW also.
On May 17th, I worked W5ADD from Louisiana on 6M EME for my state #40 on 6M. K7RWT and KG7H were also worked on EME. A few hours later, yet another link down to Brazil. I managed to work PY2XB And PP1CZ.
On May 22nd, I worked KG7H again on 6M EME.
On May 23rd, I worked KB8RQ, S57RR And N7IP on 6M EME.
On June 2nd, I worked EX8M and UN7TW on 6M CW. Both were new squares on 6M. UK8OM was heard, but I have worked him before. Inband TV-qrm was very strong, and the opening to the east lasted for many hours.
Soundclips:
---
Comments: No comment yet, you could be the first