#153 on 6M with PZ5RA in the log
---
Posted:
July 22nd, 2018 under
6M
,
DX
,
Hamradio
.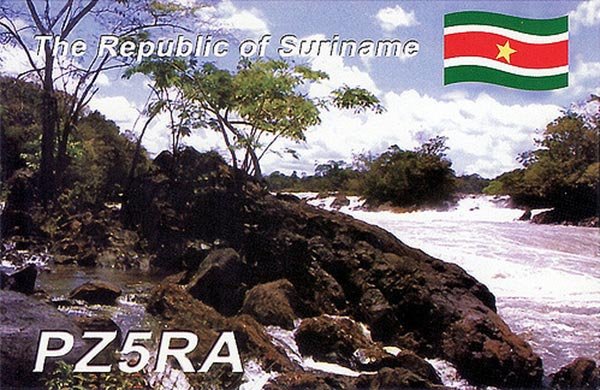 By now the 6M band has been open several days. Here is a short list of some of the highlights of what I worked in June.
On June 2nd, I worked UN3M on 6M FT8.
On June 3rd, I was surprised to suddenly see PZ5RA running on 6M FT8. I gave him a call and quickly logged him for #153 on 6M. That was the first time I have every heard PZ on 6M. I know it was worked from Norway during the F2 days several years ago, but I never heard PZ back then. I worked S01WS on 6M FT8. CU2AP, VP2EIH, YV5LI and TF8V was also worked on 6M FT8. CT1JML (LA9PJA) was worked on 6M CW from his QTH in Portugal.
On June 4th, I worked OH0Z and ZA/OG2M on 6M CW.
On June 5th, I worked 7X2TT and EA8CNR on 6M FT8.
On June 6th, I worked SM/DM3CK on 6M JTMS from JO98 for a new grid on 6M.
On June 9th, I worked Z37M on 6M FT8. I didn't have Z3 on 6M LoTW, so that was new one for LoTW.
On June 10th, I worked 9G5AR and NL8F on 20M FT8. NL8F was operating from NA-059. If you have watched Deadliest Catch, you have heard about Dutch Harbor. That was his qth.
On June 14th, I worked D41CV on 6M FT8. That was a new one on 6M LoTW. I did hear 5T2BI?, but I didn't manage to work him. I also heard TZ4AM on 6M CW, and he heard me, but conditions faded before we could make a contact.
On June 24th, I had my first opening this year on 6M to North America. I worked 10 contacts from AZ, TX, CO and MO on FT8. K1USA from MO, was state #43 on 6M.
On June 25th, we had some strange conditions. It was a mix of aurora and auroral-e. OX3XR was booming in on 6M CW from GP44. That was a new grid on 6M. I did manage to work LA5SJA in KQ50 and LA1PHA in JP76, both on 6M FT8. with those 3 new grids, I passed #800 grids worked on 6M. I did also hear several other LA, OH and SM stations in that opening.
---
Comments: No comment yet, you could be the first