VY0HL in Zone 2 confirmed on 6M
---
Posted:
April 1st, 2012 under
6M
,
Hamradio
.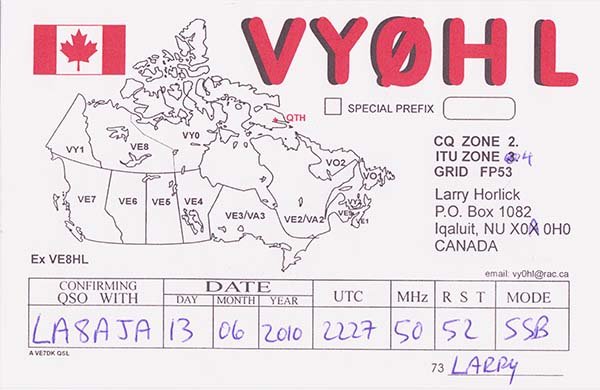 A few weeks back a card arrived in my mailbox. It was from Canada, and a long time has passed since I last mailed a card to Canada. Turns out it was VY0HL confirming my only Zone 2 contact on 6M. The openings to that part of the world is very rare and even more rare is a station on at the right time. Thanks a lot Larry!
Listen to Larry's signal and my post about the opening here.
---
Comments: No comment yet, you could be the first